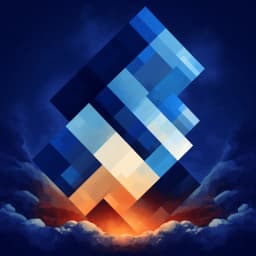 Jun 27, 2023
GTL raises $4.3M to launch commercially with AI biomarkers

Today, Ground Truth Labs (GTL), is thrilled to announce its launch into the wider healthcare and lifesciences space. Backed by a $4.3M funding round led by Oxford Science Enterprises, we're on a mission to improve outcomes for every cancer patient with AI-driven insights from digital pathology.
The AI Biomarker Company
By leading the way in AI biomarkers, we will change the way the health ecosystem analyses and uses data to make decisions. We continue to build on our leading research, multi-modal datasets, and proprietary AI to develop and deploy novel tools for tissue analysis.
Our AI platform is used primarily by pharmaceutical and biotechnology companies to guide drug discovery, de-risk clinical trials, and advance clinical diagnosis.
Leaders in specialty oncology and beyond
GTL's technology is underpinned by the experience of the founding team, with decades of leading research and development in medical image analysis. We're launching with an extensive evidence base in heamato-oncology, an area of dramatic unmet clinical need that has until now been underserved by digital pathology.
While our initial focus is on rare cancers, our core technology is versatile and we continue to find disease areas where it can transform current practice. This includes enhancing molecular profiling through H&E whole slide image analysis, an application that has recently garnered interest in the medical community and was first demonstrated by our founders with imCMS application in colorectal cancer.
Partner with us to leverage the latest in AI in the service of your work
Our roots are in the world's leading research institutions and validated clinical and technological research. This year, we collaborated with the University of Oxford to deploy our leading technology in partnership with global biopharma and biotechnology clients.
We are excited to accelerate deployment of our platform with partners within the clinical and preclinical space. Our platform offers reliable, insightful and trial-defining analysis using existing data from standard workflows. Contact us to tell us about your project and discover how GTL can power your trial or research.
Join the team
We are recruiting for roles across machine learning science and software development. See open positions on our careers page and join a dedicated, fast, and fun team working to improve outcomes for cancer patients worldwide.