AI-powered
spatial biomarkers
Ground Truth Labs AI platform quantifies complex spatial biomarkers from images of routine histopathology slides, guiding drug development, de-risking clinical trials and advancing clinical diagnosis.
Current methods are limited
Analysis variability: Subjectivity causes inconsistencies across samples and timepoints. The use of categofical grading systems to combat this strip away nuanced details, critical for accurate analysis.
Slow turnaround times: Traditional methods often require batching and can cause delays, leading to increased study durations and cost overruns.
Limited tissue samples: The need for larger samples can limit the scope of tests, potentially affecting the depth of the trial's analysis.
AI-powered spatial biomarkers overcome traditional limitations and enhance trial decisions
Robust subtyping
Objective comparisons between patients, cohorts, and treatments.
Fast quantitation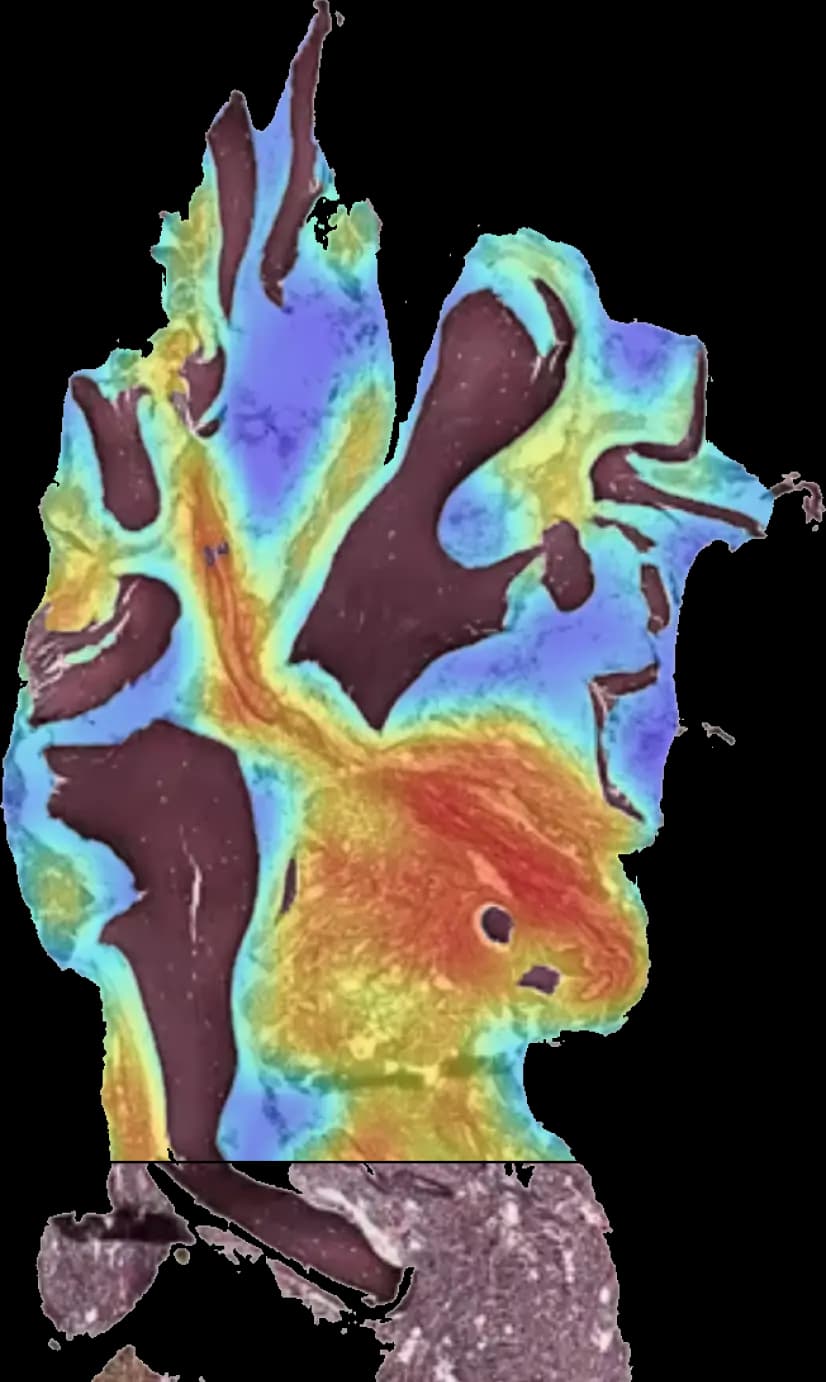 Transforming traditional grading with robust, spatial metrics in near real-time.
Deep insights
Measure therapeutic response against a backdrop of morphological disease variation.
All from standard slides
Get more from your existing data and workflows — no special staining or obscure data requirements.
Boost your research,
start using AI biomarkers today
We're applying our technology to trials, research, and clinical audits today.
Get in touch